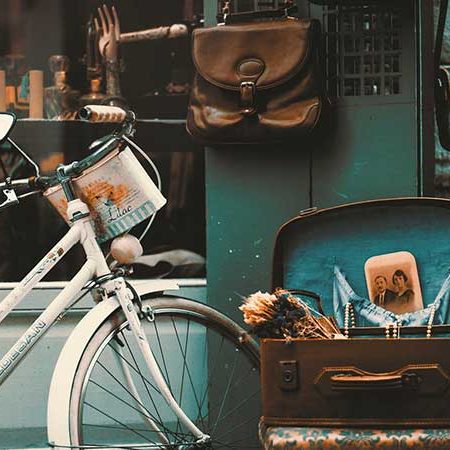 Listen on WWGP 95.1 FM or 1050 AM
The Swap Shop allows listeners (like you) to place up to four items for sell, buy, or trade.
Open Monday to Saturday from 8:05 a.m. until 11:50 a.m.
Call in at: (919) 775 1050
For a collection of Frequently Asked Questions, please refer to our FAQ page.
Below, we record 1 week of previous listings from the show. To review these listings, click on the dates below.
The Swap Shop will be closed Monday January 20th for the
Martin Luther King Jr Holiday
Brand new sweatpants, bedroom shoes, socks, still in the packages, $20 for set / Bill Elliot collectibles, call for details, $25 for all / biker's leather coat with zip-in lining and a belt, size 56, $25 / 12 volt Pyramid power supply and another power supply (2nd one has a short), $20 for both / LOOKING for a car from 1990's at a reasonable price – 919 353 0167 (call anytime)
Two Craftsman toolboxes, hard plastic with cart and wheels, $35 for both / Glider exercise machine that works the arms and legs in excellent shape, $20 – 919 292 1514
75 gallon fish aquarium with everything that goes with it, call for details / antique China cabinet, not in bad shape but needs some work, $75 / LOOKING for a hand raised young female cockatiel – 910 303 6928
Keep Roberta in your prayers as she is battling an illness - Song request: pretty song
Miracle Baptist Church invites you to the 10 a.m. Sunday school, the  worship service at 11 a.m. and evening service at 6 p.m. this Sunday located at on 830 Harvey Faulk Rd
2008 Nissan Altima, transmission doesn't work but the engine is fine, $1,000 / gas grill, $400 / rebuilt alternator off of a 2000 Chevy Silverado, $80 – 919 353 0035
Walker with seat, brakes, and big wheels, very good condition, $35 firm / wheelchair with a footrest, very good condition, $35 firm – 919 343 8737
LOOKING for one or two bedroom apartment in Moore, Montgomery, or Lee Counties with a refrigerator and stove that allow small dogs for about $450 a month / 22" push mower, $40 / Craftsman straight shaft weed eater, runs great, $40 / CD's $5 each / LOOKING for old farm house in the country to rent in Moore, Montgomery, or Lee counties for about $800 a month – 336 465 5952
Microwave, white in color / double sink with garbage disposal, $20 / cherry drop leaf table, $25 / wrought iron coffee table, $25 / coffee table with glass top, $20 – 919 368 1747
LOOKING for an leaf blower or suggestions to clear a roof without getting on top / small wood dog house with rubber roof, $10 / enough scrap metal to fill a small pickup truck bed, $5 for all / hexagon (six-sided) aquarium with all the accessories / lady's name brand new clothes, non-smoking and pet-free, size 12 mostly, long shorts, sweaters, and more, .50 each piece – 910 947 2158
Like new Sony AM-FM-CD player for a car with Bluetooth capability and remote, $75 – 919 842 6538
Update
LOOKING for a gasoline powered golf cart / bedroom set / dining room set / LOOKING for a handyman – 919 258 0460
LOOKING for four to six padded folding metal chairs - 919 775 1170
Husqvarna backpack blower, $80 / 12" Memphis automobile sub-woofer ($140 new) $40 / corner glass China cabinet with four shelves and light, $20 – 919 897 6628
WINNER $20 GIFT CARD TO THE PIGGLY WIGGLY – Ester McDougal
Update
Solid wood table with two matching high-back chairs, $35 - 919 292 1514
LOOKING for round bales of hay – 919 775 9139
Moped, in very good shape, new rear tire, inspected, $450 / helmet, $50 – 919 708 5721 (Mr Jackson)*
About 23 DVD films with original cases, $20 for all / other shoes sizes 11-14, call for details, $8 each / coffee maker white in color, $5 – 919 478 1381 (seller can send pictures)
Heavy duty adjustable step ladder adjust from 4' to 17' and many different configuration, $45 / Serta perfect sleeper king size memory foam mattress set, $245 / full-sized mattress set in the plastic, $135 / bed frames in different sizes / three very large military ammunition cans, $10 each – 919 777 6998
Complete Reba television series on DVD, seasons 1-6, $15 / Modern Family seasons one and two, $5 / 40 DVDs for $15 / box of women's dress clothes (jackets, tops, and pants) from XL to 2XL, $15 for all - 919 721 7339
Chase authentic Dale Earnhardt Jr #8 Budweiser jacket, like new condition, black in color, size 3X, $40 / new homemade dart board with wood backboard, stained barn red in color, comes with 6 darts, $50 / 18 Hot Rod Magazine vehicle restoration DVDs with some bonus racing DVD's, $40 – 919 478 2566
Sear's Craftsman 10" radial arm saw, 2.5HP 115 volt, $125 / Sear's Craftsman table saw, 14 amp 115 volt, $125 – 919 770 0035
Side-by-side refrigerator, white in color, $80 – 919 274 3771
LOOKING for newer style 100 lbs gas cylinder / brand new snow chains and snow cables in sizes from 14" tires to 1122 truck tires, call with your tire size and the seller will let you know if he has your size – 919 352 8908
Kerosene heater, like new, white in color, $40 / LOOKING for a number - 910 303 0099
Plastic stackable shelves / riding mower / washer and dryer / turbo fan / hand truck / three point hitch for a tractor / two camper utility caps with ladder racks / bicycles / toolboxes / kerosene heater / generator / baby stroller / car seat / Graco professional paint sprayer – 910 984 6539
Brand new sweatpants, bedroom shoes, socks, still in the packages, $20 for set / Bill Elliot collectibles, call for details, $25 for all / biker's leather coat with zip-in lining and a belt, size 56, $50 / 12 volt Pyramid power supply and another power supply (2nd one has a short), $20 for both / LOOKING for a car from 1990's at a reasonable price – 919 353 0167 (call anytime)
SOLD 1999 Chevrolet pickup Z71 V8 with 4WD, running well, 200K miles, could use a good cleanup $1,500 firm - SOLD 919 935 2093
FOUND dog answers to Sophie, 5 year old beagle, the dog may be in the Castleberry Rd, Lemon Springs Rd, Minter School Rd area, another beagle that was with the dog was found near the Lemon Spring post office – 919 579 0732
LOOKING for a gasoline powered golf cart / bedroom set / dining room set – 919 258 0460
LOOKING 3/8th OD copper tubing the soft kind – 919 770 1208
Moped, in very shape, new rear tire, inspected, $450 / helmet, $50 – 919 708 5721 (Mr Jackson)*
Update
2000 Oldsmobile Silhouette van, heater works, no AC, needs a battery, small radiator leak, with a new starter, $250 firm - 919 478 4539
Three Pioneer Women brand cast iron frying pans, $12 for the three / other cast iron frying pans $3 to $12 each / 26" girl's bicycle, $25 / clothes rack on wheels that you can push around, $10 / old Ball quart sized jars blue in color, $8 each, buy more than one and save – 919 721 5476
REWARD for a LOST DOG from the Saint Andrews Church Rd - Lemon Springs Rd area, the dog is medium size with a black coat, white stomach and chest with a small white patch above the nose, 919 561 2251 or 954 599 1217
Walker with seat, brakes, and big wheels, very good condition, $35 firm / wheelchair with a footrest, very good condition, $35 firm – 919 343 8737
Complete Reba television series on DVD, seasons 1-6, $15 / Modern Family seasons one and two, $5 / 40 DVD's for $20 - 919 721 7339
Three piece living room set, $150 / LOOKING for clear large plastic trash bag / LOOKING for aluminum coating for the top of a building / LOOKING for a couple gallons of black paint - 919 200 2696
LOOKING for a large dog house in good condition, big enough for medium sized pot belly pig – 910 723 5234
Studio Guest: Jimmy Randolph the existing industry development manager with the Sanford Area Growth Alliance, learn more at grownsanfordnc.com
Queen sleeper sofa, multi-color, very good condition, $150 / gray-blue love seat recliner, $150 / both pieces are from a non-smoking and pet free home – 910 947 2770
Two Craftsman toolboxes, hard plastic with cart and wheels, $35 for both / Glider exercise machine that works the arms and legs in excellent shape, $20 – 919 292 1514
Dinette table with six chairs, table has a leaf, call for the price - 919 775 5119 (anytime)
LOOKING for white plastic lawn chairs / LOOKING for 1994 or 1995 Toyota 4Runner that has been taken care of, prefers one white in color and 4WD / brand new military issue sleeping bag rated for negative 20 degrees, $95 / Costa Del Mar sunglasses with a wood grain frame and a case, $100 / brand new brown insulated boots size 10 medium, $100 / brand new Carhartt logger boots size 10 medium, $100 – 919 499 7477
About 30 DVD films with original cases, $2 each / size 13 Timberland boots, wheat color, in fair condition, $10 / size 11 casual shoe, blue in color / size 14 white dress shoe / and other shoes, call for details – 919 478 1381 (seller can send pictures)
LOOKING for someone to hem up a pair of pant legs for new coveralls (Carolyn Gilchrist of Gilchrist Creative Tailoring and Repair located at 300 S. Gulf Street or call 919 774 1653)
LOOKING for old coins and old paper money / 2001 Mazda Tribute SUV, new tires, new fuel pump, new battery, see it on Lee Avenue, $3,000 obo – 919 353 1434
Husqvarna backpack blower, works really good, $100 - 919 897 6628
LOOKING for a number
A bunch of motorcycle helmets / electric fences boxes at 506 Hollywood Rd – 910 882 2242
Authentic Dale Earnhardt Jr #8 Budweiser jacket, like new condition, black in color, size 3XL, $45 / brand new 4' wide retail metal (steel) shelving 4' deep with different height stands from 4' to 8' tall, $50 for all / new dart board with homemade wood frame and backboard, stained barn red, comes with 6 darts, $50 / like new folding tripod for a riffle in the box with the instruction, accessories, and adapters, $25 – 919 478 2566
Craftsman riding mower with 19HP engine runs and cuts good and ready to go, $325 obo - 919 770 5530
Lady's 2X tops, jackets, sweaters, all very nice, $3 and up / two Sak pocketbooks, $15 each / black leather Coach pocketbook, $40 - 919 776 0153
LOOKING for newer style 100 lbs gas cylinder / brand new snow chains and snow cables in sizes from 14" tires to 1122 truck tires, call with your tire size and the seller will let you know if he has your size – 919 352 8908
LOOKING for an outside antenna and the rotor box – 919 356 6767
Dog house for a medium to large dog, $50 / Army boots, new never worn, size 13, $50 / 9 gun, gun cabinet, $75 – 919 721 3747
Like new Sony AM-FM-CD player with Bluetooth capability and remote, $75 – 919 842 6538
SOLD 1999 Chevrolet pickup Z71 V8 with 4WD, running well, 200K miles, could use a good cleanup $1,500 firm - 919 935 2093
Electric furnace with a new fan motor out of a mobile home and the condenser is available and will sell separately / Pella storm doors for French doors / two Hankook 235 70 15, $10 each / two brand new matching chandelier lights with a brass finish, will sell one or both – 919 775 5558
Riding mower runs and cuts good and ready to go, $325 obo - 919 770 5530
Five-light gold tone chandelier / new potty chair, $20 / two 19" tall bronze golfers one male and one female, $25 for the pair / medium size indoor rock water fountain, gray in color, $20 – 919 499 9554
LOOKING for one or two bedroom apartment with a refrigerator and stove that allows pets for about $450 a month / LOOKING for old farm house in the country to rent in Moore or Lee county for about $450 a month – 336 465 5992
Question
Song Request: Tim Alan Cain
LOOKING for at least a 30,000 BTU gas heater / LOOKING for someone who can install gas heater – 919 353 2471
Studio Guest: Audrey Murchison and Deidre Stephenson speaking about the Roaring 20's Dance and Party to benefit foster children in Lee County at the Elk Lodge from 7 p.m. until midnight on February 29th (leap day) - to buy tickets call 919 774 6182, visit com, or contact Lee County Kiwanis club – meet Wednesday from 12 to 1 at The Flame
LOOKING for a gasoline powered golf cart / LOOKING for a dorm-size refrigerator / bedroom set / dining room set – 919 258 0460
LOOKING for a number
Brand new sweatpants, bedroom shoes, socks, still in the packages, $20 for set / Bill Elliot collectibles, call for details, $25 for all / biker's leather coat with zip-in lining and a belt, size 56, $50 / 12 volt Pyramid power supply and another power supply (2nd one has a short), $20 for both / LOOKING for a car from 1990's at a reasonable price – 919 353 0167 (call anytime)
Two matching dressers with one with a mirror, $100 / white chalk-painted dresser, $75 / beach pictures on canvas that is 30" x 20+" wide, $40 / brand new top of the line Keurig coffee maker, $125 / 2003 Honda Pilot needs a transmission, 300K mile, 6 cylinder, 4WD, third row seating, $700 obo / like new Brother embroidery machine, $150 - 919 353 8491 (can send pictures)
Gas stove, white in color, $75 / LOOKING for people to donate some yarn – 910 220 0125
Enough scrap metal to fill a small pickup truck bed, $5 for all / hexagon (six sided) aquarium with all the accessories / lady's name brand new clothes, non-smoking and pet-free, size 12 mostly, long shorts, sweaters, and more, .50 each piece / LOOKING for a tarp to cover the roof of a one story house, prefers black in color but will consider other colors – 910 947 2158 (no calls after 8 p.m. tonight or at 9:30 tomorrow morning)
LOOKING for a number
REWARD for a LOST DOG from the Saint Andrews Church Rd - Lemon Springs Rd area, the dog is medium size with a black coat, white stomach and chest with a small white patch above the nose, 919 561 2251 OR 954 599 1217
LOOKING for an engine for 2002 Isuzu Rodeo or selling parts or will sell the entire truck – 910 893 9457
Gallon of flat white Valspar paint, ($37 retail) $15 / set of four used Wrangler GT 245 70 17 tires, $100 obo / 3" stainless steel bed rails for a full-sized truck, $40 obo / three tires and rims for a mobile home, $50 - 919 776 6654
54" Husqvarna deck in very good condition will fit other mowers / LOOKING for 7' x 16' enclosed trailer with a ramp gate or maybe a 7' x 14' with ramp gate – 910 580 4861
Craftsman 10" table saw mounted on a table, heavy duty, $150 obo / Diamond pattern aluminum tool box for a full-sized truck, $150 obo – 919 776 6095
Complete Reba television series on DVD, seasons 1-6, $15 / Modern Family seasons one and two, $5 / 40 DVD's for $15 - 919 721 7339
HAPPY BIRTHDAY Libby Dew January 16th – 919 353 0590
LOOKING for a full-sized electric blanket from non-smoking and pet free home - 910 723 9398
Dale Earnhardt Jr #8 Budweiser jacket, like new condition, black in color, size 3X, $45 / brand new 4' wide retail metal (steel) shelving 4' deep with different height stands from 4' to 8' tall,$50 for all / new dart board with homemade wood frame and backboard, stained barn red, comes with 6 darts, $50 – 919 478 2566
Plastic stackable shelves / riding mower / washer and dryer / turbo fan / hand truck / three point hitch for a tractor / two camper utility caps with ladder racks / bicycles / toolboxes / kerosene heater / generator – 910 984 6539
LOOKING for a number
LOST dog answers to Sophie, 5 year old beagle, the dog may be in the Castleberry Rd, Lemon Springs Rd, Minter School Rd area, another beagle that was with the dog was found near the Lemon Spring post office – 919 579 0732
Brand new sweatpants, bedroom shoes, socks, still in the packages, $20 for set / Bill Elliot collectibles, call for details, $25 for all / biker's leather coat with zip-in lining and a belt, size 56, $50 / 12 volt Pyramid power supply and another power supply (2nd one has a short), $20 for both / LOOKING for a car from 1990's at a reasonable price – 919 353 0167 (call anytime)
Two hamsters and two cages and all the accessories including bedding and food, FREE – 910 758 6511
Norfolk and Southern RR wrench, $50 / jack and lug wrench for a Model A / 1961 Falcon 4DR for parts / four antique wood shaft golf clubs and two metal shaft clubs, $100 for all / LOOKING for two dog houses / LOOKING for 4200 6 cylinder engine for a 2003 Chevy Trailblazer LT– 919 499 7558 (Jasper)
Two matching dressers with one with a mirror, $100 / white chalk-painted dresser, $75 / beach pictures on canvas that is 30" x 20+" wide, $40 / brand new top of the line Keurig coffee maker, $125 / 2003 Honda Pilot needs a transmission, 300K mile, 6 cylinder, 4WD, third row seating, $700 obo / like new Brother embroidery machine, $150 - 919 353 8491 (can send pictures)
Child's two wheeled scooter, $15 / two living room chairs, $20 each / 235 75 16 tire, $30 / plastic barrels, $10 each - 919 775 3987
REWARD for a LOST DOG from the Saint Andrews Church Rd - Lemon Springs Rd area, the dog is medium size with a black coat, white stomach and chest with a small white patch above the nose, 919 561 2251 OR 954 599 1217
LOOKING for a full-sized electric blanket from non-smoking and pet free home - 910 723 9398
Update
2002 Jeep Liberty 4WD excellent condition, $3,200 – 919 353 1434
LOOKING for a gasoline powered golf cart / LOOKING for a dorm-size refrigerator / bedroom set / dining room set / LOOKING for a handyman – 919 258 0460
Heavy duty adjustable step ladder adjust from 4' to 17' and many different configuration, $45 / Sealy posturepedic king size memory foam mattress set, $245 / full-sized mattress set in the plastic, $145 / bed frames in different sizes – 919 777 6998
LOOKING for a number
2000 Oldsmobile Silhouette van, heater works, no AC, needs a battery, small radiator leak, with a new starter, $300 firm - 919 478 4539
Dishwasher, white in color / microwave, white in color / self-cleaning oven, white in color / two garbage disposals / double sink / cherry drop leaf table / wrought iron coffee table with glass, make an offer on all or any – 919 368 1747
Update
Studio Guest: Peggy Taphorn with the Temple Theater speaking about The Last Five Years playing at until January 19th - get your tickets right now at templeshows.com
Walker with seat, brakes, and big wheels, very good condition, $40 / wheelchair with a footrest, very good condition, $40 – 919 343 8737
Complete Reba television series on DVD, seasons 1-6, $15 / Modern Family seasons one and two, $5 / 40 DVD's for $15 - 919 721 7339
LOOKING for old fishing lures / LOOKING for Japanese swords before WWII - 828 409 1094
54" Husqvarna deck in very good condition will fit other mowers / LOOKING for 7' x 16' enclosed trailer with a ramp gate or maybe a 7' x 14' with ramp gate – 910 580 4861
Four person hot tub, can be delivered, $500 / hot dog stand, $1,200 – 919 776 6654
FREE to a good home a lab dog, great with kids - 919 776 0813
(FOUND) dog answers to Sophie, 5 year old beagle, the dog may be in the Castleberry Rd, Lemon Springs Rd, Minter School Rd area, another beagle that was with the dog was found near the Lemon Spring post office – 919 579 0732
Question
Super extra heavy duty shop floor crane for lifting and moving engines, $125 / LOOKING for an all metal outdoor speaker that can handle the weather – 919 775 1170
2008 Nissan Altima, transmission doesn't work but the engine is fine, $1,000 / gas grill with a couple of fuel tanks, $400 – 919 353 0035
LOOKING for 1994 or 1995 Toyota 4Runner that has been taken care of, prefers one white in color and 4WD / brand new military issue sleeping bag rated for negative 20 degrees, $95 / Costa Del Mar sunglasses with wood grain frame and a case, $100 / brand new brown insulated boots size 10 medium, $100 / brand new Carhartt logger boots size 10 medium, $100 – 919 499 7477
2002 Isuzu Rodeo, transmission has been replace, timing chain has been replaced, valves are bent, $1,500 – 910 893 9457
LOOKING for a number
LOOKING for a pressure washer, 3,000 to 4,000 PSI and in good condition to TRADE for a Rancher model 455 Husqvarna chainsaw with a 20" bar or will buy pressure outright – 919 498 4912
Hello
Dale Earnhardt Jr #8 Budweiser jacket, like new condition, black in color, size 3X, $45 / brand new 4' wide retail metal (steel) shelving 4' deep with different height stands from 4' to 8' tall,$50 for all / new homemade dart board with wood backboard, stained barn red in color, comes with 6 darts, $50 / Bear White Tale II compound bow, $25 – 919 478 2566
Brand new sweatpants, bedroom shoes, socks, still in the packages, $20 for set / Bill Elliot collectibles, call for details, $25 for all / biker's leather coat with zip-in lining and a belt, size 56, $50 / 12 volt Pyramid power supply and another power supply (2nd one has a short), $20 for both / LOOKING for a car from 1990's at a reasonable price – 919 353 0167 (call anytime)
FREE mystery snails in different colors, greens, purples, oranges for fish aquariums / two hermit crabs with container, FREE / a lot of girls clothing sizes 7 to 14 in excellent condition, at reasonable prices - 919 499 3843 (leave a message)
LOOKING for at least a 30,000 BTU gas heater / LOOKING for someone who can install the gas heater – 919 353 2471
2001 Mazda Tribute SUV, new tires, new fuel pump, new battery, $3,000 – 919 353 1434
LOOKING for handy-lady to help around the house – 919 258 0460
REWARD for a LOST DOG from the Saint Andrews Church Rd - Lemon Springs Rd area, the dog is medium size with a black coat, white stomach and chest with a small white patch above the nose, 919 561 2251 OR 954 599 1217
Two, 2-man crosscut saws, one is $50 and the other $60 / David Bradley manure spreader, $500 obo / New Holland hammer mill, last used 8 or 9 years ago so it may need a little TLC, $500 obo – 919 775 9806
2000 Oldsmobile Silhouette, heater works, no AC, needs a battery, small radiator leak, with a new starter, $300 firm - 919 478 4539
Walker with seat, brakes, and big wheels, very good condition, $40 / wheelchair with a footrest, very good condition, $40 – 919 343 8737
Studio Guest Leanne Harris speaking about children's advocacy meeting Tuesday morning at 7:30 a.m. at the Boys and Girls Club of Lee County
Brand new Military issue sleeping bag rated for negative 20 degrees, $95 / 7 day retention cooler that keeps ice for 7 days, $75 / Costa Del Mar sunglasses with wood grain frame and a case, $95 / Carhartt logger boots size 10 medium, $100 – 919 499 7477
Update
5 ½ boxes of laminate flooring, good price – 919 478 3732
1995 Mercury Villager van for parts with a clear title – 919 343 1453
LOOKING for a number
VW hull without the frame, $100 obo / medium sized dog FREE to a good home, this is a very loving dog and comes with a pen / 2000 camper at Camp Clear Water with added room, a 10 x 12 building, new roof and new AC, lot space $375 per month for 10 months, two months free, $29,500 obo – 919 478 4347
Eckerd Davis and his twin sister Edith Perry had a birthday January 12th, both have passed away - song request: Family Bible
Lots and lots of lady's blue jeans from size 0 to 12, mostly American Eagle and Old Navy, look brand new, $2 each pair / very nice shirts and blouses for teens to adult, $1 each - 919 895 9617
LOOKING for a number
Box of about 40 DVD's will sell all for one price or individually - 919 721 7339
Two burial plots at Lee Memory Gardens, $800 each / several packages of adult pull-ups, diapers, and pads / Journey Gym exercise equipment in suitcase, $18 – 919 776 7068
Two motorcycle helmets in good shape, $25 each / small bicycle for about a 6 year old boy, $15 / 9 x 8 tent, $15 – 919 721 5476
Heavy wood dresser with about 8 drawers and two night stands, all in good condition, $100 / Schwinn lady's bicycle with a baby seat mounted on the back, $100 – 919 498 4233
LOOKING for a number
Norfolk and Southern RR wrench, $50 / jack and lug wrench for a Model A / 1961 Falcon 4DR for parts / four antique wood shaft golf clubs and two metal shaft clubs, $100 for all / LOOKING for two dog houses / LOOKING for 4200 6 cylinder engine for a 2003 Chevy Trailblazer LT– 919 499 7558 (Jasper)
Child's two wheeled scooter, $15 / two living room chairs, $20 each / 235 75 16 tire, $30 / plastic barrels, $8 each - 919 775 3987
HAPPY BIRTHDAY Margaret Pickard January 16th / LOOKING for a full-sized electric blanket from non-smoking and pet-free home / - 919 776 0446
LOOKING for a number
Pack and play portable playpen, $10 - 919 895 9617
Side by side refrigerator 919 274 3771 Sanford $125
Yard sale 1531 John Rosser Road in Sanford, going toward Broadway, 8am – 12:30pm, 919 353 0512
Request: Wings of a Dove
Looking to buy car or truck batteries, scrap metal 910 670 5433
Wheelchair and the walker, in real good shape, walker has the big wheels, brakes, seat, wheelchair is in good shape, $40 each 919 343 8737
Stove, element went out, broiler and glass top works, $75 919 292 0409
Gates for chain link fence 4ft high / chainsaws, one is electric, other is a Stihl , $25 and $100 are prices, model 170 / quaker state oil containers, pennzoil, 9 of them, make a deal on all, 910 366 9041
200 amp ITE Panel electrical box, several breakers, $20 919 478 4539
Snow chains and cables, new, call with tire size, 919 352 8908, looking for newer style 100 lb gas cylinder
Upright Freezer, 20 cu ft 34 x 72 x 27 deep, brand new, Fridigdaire, asking $500 obo, nothing wrong with it, 910 308 3602, john
1988 Ford Ranger / gas dryer 919 356 9246
2 vintage sets electric trains, Sears from 919 770 0255
White gas cook stove, asking $100 / looking for ppl to donate yarn to crochet hats 910 220 0125
Looking for around 15hp boat motor 919 770 5664
Free: Loveseat recliner, free 910 758 6511, it's heavy
Looking for a gas heater, 30,000 BTU / rainy night in georgia, 919 353 2471
Free: 2 table top tv's, free! one has outlet for VCR / Zenith console tv $50 919 353 3936
Looking for tarp to cover roof, prefers black or grey / pile of scrap metal $5.00 / 4 training crates with pet cages $5 for small and $10 for med and $15 for larger / brand new never worn lady's clothing, size 12, shorts, sweaters, pants, maybe a few size 14, $1 each, pressed and in new condition / plastic aquarium, brand new with gravel, pump filter and lights up $15 / looking for ignition key for 1986 LeBaron 910 947 2158
Black lab to good home, female, about 4 years old, great dog 919 776 0813
Goodyear 245 70 17's $100 obo / Storm door 32x80 alum $40 obo / 3 inch chrome rails for long bed truck $40 / 3 mobile home tires $50 for all three on steel wheels,, also has men's bike $40 919 776 6654
1994 Mustang, 2 door, 6 cylinder, runs great, needs paint job, asking $1200 obo 910 676 2811
Two burial plots at Lee Memory Gardens, $800 each / several packages of adult pull-ups, diapers, and pads / Journey Gym exercise equipment in suitcase, $18 – 919 776 7068
LOOKING for a good used car or SUV for about $3000 – 919 775 1735
Business "open" sign that lights up, without the adapter cord, $15 / Zippo lighters / Zippo display case about 3.5' tall and it lights up / LOOKING for a couple of dog houses – 919 499 7558 (Jasper)
Two pairs of lady's size 8.5 brand new athletic shoes, one Ryka (tan) and the other New Balance (white), $30 each / Bill Gaither music videos on DVDs, $15 each – 919 258 9398
LOOKING for a washing machine – 919 499 8850
LOOKING for a pickup truck from about 2004 to 2005 prefers Chevy or Dodge – 919 478 7944
Looking for tires, 275/70/18 or 33x12.5x18 919 770 7616
Gas range, $100 / 2006 Nissan Altima, $1,500 – 919 352 6588
Craftsman radial arm saw, used just one time, $200 - 919 842 4622
2001 Mazda Tribute SUV, new tires, new fuel pump, new battery, see it on Lee Avenue, $3,000 – 919 353 1434