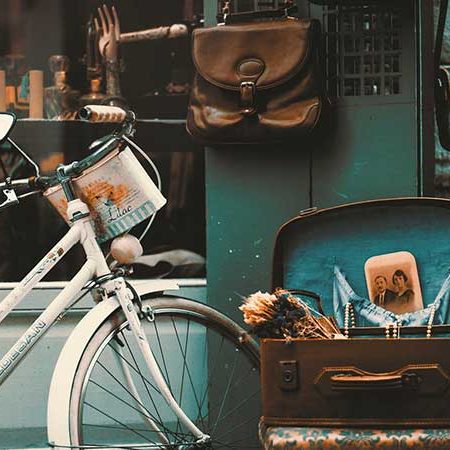 Listen on WWGP 95.1 FM or 1050 AM
The Swap Shop allows listeners (like you) to place up to four items for sell, buy, or trade.
Open Monday to Friday from 8:05 am until 11:50 am and on Saturdays from 8:05 until 10:50 am
Call in at: (919) 775 1050
For a collection of Frequently Asked Questions, please refer to our FAQ page.
Below, we record 1 week of previous listings from the show. To review these listings, click on the dates below.
You may email your items to place on the Swap Shop to and we will run the items for five days unless we receive another email asking us to remove your list or to extend your listing after the first five days
Calls
Like new heavy duty walker with a seat that is made for people with Parkinson's disease, it has good wheels and tires, rolls easily, fits through doors in a mobile home, and it is in A1 condition, ($1,000 retail) $250 firm – 919 343 8737

Electric stove, $125 obo / wood table with two inserts and full-size wood bed frame, $25 for both / four 205 65 15 tires, $125 obo - 910 710 4869

Lee's Chapel Christian Church Christmas Cantata December 10th at 6:00 followed by light refreshments and everyone is invited – Song request: Gospel Song

LOOKING for a complete mailbox with post / LOOKING for 7' pre-lit Christmas tree in very good condition – 919 770 7745

Woman's red leather jacket, $20 / North Face brand hooded jacket, size large, $20 / EZ Flow stroller, $50 / Jimmy Buffet "Parrot Head" items, including 2' x 3' picture of Buffet, books, and can huggers $2 each (for the huggers) / about 50 pairs lady's Steve Madden shoes, from sizes 7 to 9 ½, $3 each pair - 856 899 8005 (Charles in Lemon Springs)

Until the December 25th the Asbury United Methodist Church drive-through Christmas light show from 5:30 until 11:00, FREE / Pancakes with Santa on Saturday December 16th at 9:00, FREE at 506 Way Bright Rd (Asbury United Methodist Church)

Briggs and Stratton side shaft engine, $50 / old-school ten blade disk, $50 / brand new carburetor for an EZGO golf cart, $30 / 1956 Buick hubcaps / bag set for a John Deere mower / about four chords of hickory firewood but the tree needs to be cut down, FREE – 910 366 9041

7' Artificial pre-lit Christmas tree, ($140 new) $30 – 984 368 6805

Five German Shepherd-Boxer mix puppies and one is a male and four are females, FREE to good homes – 910 639 9768

Song request: I Saw Mama Kissing Santa Claus

LOOKING for a Husqvarna mower with 46" cut or a Sears 46" cut mower / LOOKING for a lawn vacuum and needs one that has an engine and prefers the canvas style over the fiberglass – 910 930 8478

LOOKING for stamp and coin collections / LOOKING for old coins and paper money 919 930 9060

LOOKING for a phone number

Studio Guest: Sarah Womack, Chief Executive Officer with the Boys and Girls Club serving Chatham, Harnett, and m counties and they have served over 30,000 kids since their beginning and she tells us that during this time they have had zero teen pregnancy and just one juvenile arrest / They work with over 200 kids every day and they serve an early dinner each day so that they know that the kids will get something to eat / the school system provides tutors for the kids to help with homework

Pot belly pig, FREE - 919 498 4855

A bunch of empty aluminum cans at 8531 Sheriff Watson Rd, FREE just come pick them up

Vintage Avon men's cologne chess pieces and one of the pieces is missing, all other pieces are full of cologne and vintage table cover chess board, $65 for the set - 919 895 2162

LOOKING for a phone number

Song request: Blessed Assurance Ms. Clem Thomas who passed away 66 years ago (Ms. Rose)

Hello Broadway Randy Song Santa's Sleigh is a Chevrolet

Electric heater, $10 / paper shredder, $5 / gun case for a long gun, $5 / assortment of cast iron frying pans, $different prices - 919 353 6697
Emails
6 kittens, 2 males and 4 females, tabby's, all black and tuxedo 8 weeks old FREE to good homes – 919 888 6434 (12-7)

A dresser, 2 night stands, and a China cabinet, FREE / all are made from quality wood, must bring help to load items – 919 708 3289 (Charles) (12-7)

TroyBilt Generator 5550 watts, $450 firm / 21 horsepower Briggs and Statton engine for lawn tractor, $75 firm / older Craftsman Tool Box 7 drawers plus top compartment, $65 - 919 499 4910 (12-5)

LOOKING for a working stove - 919 478 1824 if no answer please leave a message (12-4)

LOOKING for old baseball cards from 1980 or older, please reach out only by text - 814 460 8701 (12-1)

Three interior or exterior doors for sale 32 x 79, $100 each – 919 478 2022 (11-29)
You may email your items to place on the Swap Shop to and we will run the items for five days unless we receive another email asking us to remove your list or to extend your listing another five days
Calls
Like new heavy duty walker with a seat that is made for people with Parkinson's disease, it has good wheels and tires, rolls easily, fits through doors in a mobile home, and it is in A1 condition, ($1,000 retail) $250 firm – 919 343 8737

Until the December 25th the Asbury United Methodist Church drive-through Christmas light show from 5:30 until 11:00, FREE / Pancakes with Santa on Saturday December 16th at 9:00, FREE at 506 Way Bright Rd (Asbury United Methodist Church)

Song Request: Chestnuts Roasting on an Open Fire

Pray for the wife and family of Evan Gunter police chief of Broadway as she is in the hospital (Jean)

Song request: In memory of Matt Goins who passed away December 1st four years ago: Last Dance from Ann Murray

Leather couch ($1,000 new) and leather chair and both in very good condition, $100 for both – 984 368 6805

LOOKING for Toyota RAV 4, a Highlander or a Subaru around model year 2015 – 919 542 4183

LOOKING for a Jeep (or other truck) two seater Power Wheels for a 5 and 7 year old to cruise around in together - 919 352 8908

Broadway Randy

42 PEZ dispensers, Star Wars, heroes, comic characters, Santa Clause, $100 for all / several books baseball card from the 80's / old bottles – 910 849 7980

LOOKING for someone to cut down a pecan tree for the wood - 919 353 0926

6 x 8 tilt trailer with a steel bed, brand new wheels and tires / 1977 J5 Jeep, not in running condition, call for details / 1998 Oldsmobile Alero with blown heads – 919 593 8867

Phone Guest: Dr Bill Stone, County Extension Director with the NC Cooperative Extension in Lee County and he tells us the Farmers Market is growing each with more vendors than ever with an increase of 20% last season / he tells us we have several people growing Christmas tree in Lee County and you can have a fresh cut tree this year. Learn more about the Extension services HERE

Four piece bedroom set with a queen size mattress, $150 – 910 882 3584

Briggs and Stratton side shaft engine, $50 / old-school ten blade disk, $50 / brand new carburetor for an EZGO golf cart, $30 / about four chords of hickory firewood but needs to be cut, FREE – 910 366 9041

LOOKING for a trailer, a camper or a room to rent for $300 to $400 per month and will allow for three dogs (two small dogs and one larger dog) by January 1st – 910 975 3812 (Gary)

Heat pump, the outside unit / four drawer file cabinet and the drawers lock / street lamps that go on telephone poles – 910 984 6539

LOOKING for some toys to give to Mary's three grandchildren who include 24 months old twin boy and girl and a 10 year old boy – 919 298 0059 (Mary)

Song request: Mary Did You Know

King size bed frame in very good condition with pillow top headboard, $50 / Go Kart frame / a couple of dirt bike frames / mopeds frames / jacked-up 1989 Dodge Ram 150, no title, $1,000 / two FREE dogs – 910 930 8519

Brand new Delta six in one crib with mattress and mesh lining and four crib sheets, $200 / brand new Safety First Slim Ride Ever Slim car seat and two sun shades and two mirrors, $200 – 910 986 3986

 
Emails
TroyBilt Generator 5550 watts, $450 firm / 21 horsepower Briggs and Statton engine for lawn tractor, $75 firm / older Craftsman Tool Box 7 drawers plus top compartment, $65 - 919 499 4910 (12-5)

LOOKING for a working stove - 919 478 1824 if no answer please leave a message (12-4)

LOOKING for old baseball cards from 1980 or older, please reach out only by text - 814 460 8701 (12-1)

Three interior or exterior doors for sale 32 x 79, $100 each – 919 478 2022 (11-29)
You may email your items to place on the Swap Shop to and we will run the items for five days unless we receive another email asking us to remove your list or to extend your listing after the first five days
Calls
Like new heavy duty walker with a seat that is made for people with Parkinson's disease, it has good wheels and tires, rolls easily, fits through doors in a mobile home, and it is in A1 condition, ($1,000 retail) $250 firm – 919 343 8737

LOOKING for a Jeep (or other truck) two seater Power Wheels for a 5 and 7 year old to cruise around in together - 919 352 8908

From December 1st until the December 25th the Asbury United Methodist Church drive-through Christmas light show from 5:30 until 11:00, FREE / Pancakes with Santa on Saturday December 16th at 9:00, FREE at 506 Way Bright Rd (Asbury United Methodist Church)

Hello from Broadway Randy – Ray Stevens Santa is Watching You

Female gray indoor cat FOUND on Black Chapel Rd and Sheriff Watson Rd with a collar but not information on the collar and about one year old / if you are interested in taking the cat it is FREE – 919 721 9907

Hello from Mike

A small baby stroller, $10 / larger baby stroller, $20 / like new wheelchair and a chair cushion, $120 or $95 without the cushion / stair stepper exercise machine, $50 - 919 775 3987

Brand new Flat Stone electric grill ($250 retail) $200 – 919 258 6099

Cartier watch with case, $300 / large red leather jacket, $20 / outside grill, $20 / Kohler vanity, FREE / Even Flow stroller, $50 / top and bottom cabinets with an oak wood finish, and one has a lazy Susan, FREE - 856 899 8005 (Charles in Lemon Spring)

WINNER OF A $15 GIFT CERTIFICATE TO B & B MARKET – Charles Patton

Studio Guest: Seth and Jonathan (who plays adult Ralphie and narrates the show) In this timeless holiday comedy, Ralphie Parker is on a quest to get a genuine Red Ryder BB gun under the tree for Christmas. Ralphie pleads his case and gets a consistent response: "You'll shoot your eye out!" An infamous leg lamp, outrageous pink bunny pajamas, a maniacal department store Santa, and a triple-dog-dare to lick a freezing flagpole are just a few of the distractions that stand between Ralphie and his Christmas wish. See the beloved motion picture come to life on the Temple stage! / get your tickets and find show times at www.templeshows.org

Like new Stylo 6 Android phone, $140 / Battery jump box ($199 retail) $100 / 2003 Crown Victoria with police Interceptor engine, $900 – 910 930 8423

Leather couch and a leather chair, $125 – 984 368 6805

Very nice 12' sit-on-top fishing kayak with 500 pound capacity, and sits up high with soft pad at the bottom and also with a paddle, $300 / leather executive office chair with a high back with wood legs with wheels ($330 retail) $75 / two dry erase white boards, $10 for the larger and $5 for the smaller / four nice aluminum portable file rollers, $10 each - 919 498 4912

Smile

Manufactured 12 x 16 barn style building with a loft in front and back ($4,000 to $5,000 retail) $1,500 – 919 622 5595

Electric heater with safety shut-off, $10 / gun case, $5 / Coca Cola wagon, $25 / three cast iron frying pans, $2 to $5 each / other odds and ends – 919 353 6697

Ms. Rose ask us to keep her great nieces and nephews in your prayers as their father just passed away / also keep Ms. Rose in your prayers after she fell the other day

 
Emails
TroyBilt Generator 5550 watts, $450 firm / 21 horsepower Briggs and Statton engine for lawn tractor, $75 firm / older Craftsman Tool Box 7 drawers plus top compartment, $65 (12-5)

LOOKING for a working stove 919 478 1824 if no answer please leave a message (12-4)

LOOKING for old baseball cards from 1980 or older, please reach out only by text - 814 460 8701 (12-1)

Three interior or exterior doors for sale 32 x 79, $100 each – 919 478 2022 (11-29)

TroyBilt generator with 5550 watts and 8550 starting watts, $450 firm / 21 hp Briggs and Stratton engine, $75 firm / tilt lawn cart with new tires and a metal tool box mounted on front, $65 – 919 499 4910 (11-28)
You may email your items to place on the Swap Shop to and we will run the items for five days unless we receive another email asking us to remove your list or to extend your listing after the first five days 

Calls
Like new heavy duty walker with a seat that is made for people with Parkinson's disease, it has good wheels and tires, rolls easily, fits through doors in a mobile home, and it is in A1 condition, ($1,000 retail) $250 firm – 919 343 8737

Hello from Hudi

HAPPY BIRTHDAY Candice Thomas December 4th – 919 776 6662

Female gray cat FOUND on Black Chapel Rd and Sheriff Watson Rd with a collar but not information on the collar / Song request: Hard Candy Christmas (Dolly Parton)

HAPPY BIRTHDAY Carmesha Lyles December 7th – 910 723 5177

LOOKING for a phone number

HAPPY BIRTHDAY Stephanie Gattis December 16th / Amanda Carter December 17th – 919 353 9750

Electric stove, $125 obo / wood table with two insert and full-size wood bed frame, $25 for both / four 205 65 15, $125 obo - 910 710 4869

LOOKING for 265 (305) 15 tires / LOOKING for a .22 rifle – 910 770 6922

14' two section Christmas tree with a storage bag and a stand, $100 obo / vintage flour sifter with wood crank and handle, $37 / jewelry box with a ceramic picture of a 1908 Packard and a red velvet-like fabric inside, $25 – 910 215 7522 (Mary Boy Child)

Brand new carburetor for an EZGO golf cart, $25 / two spindles for Ariens, Husqvarna, Poulan, or Craftsman riding mower / old school ten blade disk to pull behind a compact tractor or ATV, $50 / lawn and garden tractor with running Vanguard engine, $100 – 910 366 9041

Women's red leather jacket, $20 / North Face brand hooded jacket, size large, $20 / EZ Flow stroller, $50 / Jimmy Buffet "Parrot Head" items, including 2' x 3' picture of Buffet, books, and can hugger $2 each (for the huggers) / about 50 pairs lady's Steve Madden shoes, from sizes 7 to 9 ½ $3 each pair - 856 899 8005 (Charles in Lemon Springs)

Set of aluminum bullet wheels with 245 15 tires and fits 1973 to 1998 five lug Chevy pickups and other large Chevy's, $300 – 919 888 5131

Swivel rocker that is blue in color, $50 / La-Z-Boy rocker-recliner, $50 / glass dinette table that sits on top of a pedestal and four chairs, $275 firm - 910 882 3584

Boat and RV storage at personal home / pieces and parts from Geo Trackers / two decorative chairs with a marble top table, $250 / two lights for a light pole and another light pole / 36" round glass top high table with two stools – 919 770 3873 (Randy)

2013 Ford Edge with leather interior and about 200K miles, doesn't use a bit of oil and the seller would drive it anywhere, $5,500 firm – 910 773 0975

HAPPY BIRTHDAY to Roberta's son Jason / Song request: O' Little Town of Bethlehem

Hello from Mike

 
Emails
LOOKING for a working stove 919 478 1824 if no answer please leave a message (12-4)

LOOKING for old baseball cards from 1980 or older, please reach out only by text - 814 460 8701 (12-1)

Three interior or exterior doors for sale 32 x 79, $100 each – 919 478 2022 (11-29)

TroyBilt generator with 5550 watts and 8550 starting watts, $450 firm / 21 hp Briggs and Stratton engine, $75 firm / tilt lawn cart with new tires and a metal tool box mounted on front, $65 – 919 499 4910 (11-28)
Tune in to WWGP AM 1050 and 95.1FM this afternoon for coverage of NC State Basketball vs Boston College. Coverage begins at 3:00pm. We'll have coverage of UNC Basketball vs Florida State on 105.5 FM WFJA beginning at 1:00pm. We'll have coverage of the Goldston Christmas Parade beginning at 6:00pm on 105.5 FM WFJA.

Like new heavy duty walker with a seat that is made for people with Parkinson's disease, it has good wheels and tires, rolls easily, fits through doors in a mobile home, and it is in A1 condition, ($1,000 retail) $250 firm – 919 343 8737

Song request: Lighthouse

Free: wood 919 775 3987

Birthdays: Sandra Thomas 8th / Jesaiah McLean 21st / Angela Hines 12th / Reba Goins 20th / Sharon Martin 25th 919 776 9100

Bedside commode 15 / 2 shower chairs: smaller $5, bigger $10 / carpet, burgundy (free) 919 776 9100

Indoor craft event, 9am-4pm, 3030 Lee Avenue, Bon Clyde Learning Center, Santa Clause 11-2

Song request: Dancing in the Sky, Danny and Lizzi, for Hellen Murchison

Looking for a power wheels, dune buggy, truck, 5 and 7 year old 919 352 8908

Song request: Hard Candy Christmas Dolly Parton

Looking for Husqvarna mower with 46" deck and bagger system / Sears would work but needs to be a 46" / If someone who gets up leaves, give him a call as well if you have a mower with bagger system 910 930 8478

Yard Sale: 932 Clearwater Drive, Christmas ornaments, drills, hand tools, saws, lots of things! now – 3pm, 919 770 6069, everything is under a shelter

Small block edelbrock intake for a 350 Chevrolet $100 910 583 7422 or will trade for a 4 bbl carb

Question

27 inch flatstone grill, electric doesn't need gas, never used, paid $250 will take $200 919 258 6099

275/55/20 tires Cooper Plus $200 full set (4) / 5x10 tilt trailer with lights with jack $700 / SunJoe Pressure Washer new in box $150 / 1997 Monte Carlo in good condition motor great trans issue $800 / 6 lug Chevrolet mag wheels 275 55 20 tires $400 919 776 6654

20 4 inch cement blocks, $20 for everything and there's some bricks in there as well, 8 inch block / Troy Bilt generator 5550 watts $475 / 21 hp Briggs and Straton engine $75 919 499 4910

Birthdays: 1) Aiden and Alieah Dorsett Dec 3rd 10 yrs old 919 776 4743

Song request: Cody Johnson Dirt Cheap

A small baby stroller, $10 / larger baby stroller, $20 / like new wheelchair and a chair cushion, $120 or $95 without the cushion / stair stepper exercise machine, $50 - 919 775 3987

LOOKING for Marlin .22 rifle and a 10/22 Ruger or other long rifles / LOOKING for up to four (265, 285, or 305) 15" tires for a trailer – 919 770 6922

Update

LOOKING for plus-size women's clothing / LOOKING for someone who can sew to do a job at a Swap Shop price / LOOKING for mannequins / LOOKING for an electric heater with a two settings, a 750 and 1500 watts with a fan, his current one is about one foot wide and about two feet tall / brand new 24 volt saw and drill without the battery and charger / LOOKING for 24 volt battery and charger / LOOKING for black or gray roof coating / LOOKING for non-insulated coveralls sizes 46 to 50 / LOOKING for 12 x 12 or 16 x 16 pavers / LOOKING for someone to work on a power seat on 2007 Nissan Altima - 919 200 2696

2013 Ford Edge with about 200K, doesn't use a bit of oil and the seller would drive it anywhere, $5,500 firm – 910 773 0975

Looking for a number of person who is looking for scrap metal and aluminum cans 919 499 0277

Song request: There is a record book by Ronda Vincent

 
You may email your items to place on the Swap Shop to and we will run the items for five days unless we receive another email asking us to remove your list or to extend your listing after the first five days
Calls
HAPPY BIRTHDAY Murnice Chandler, December 5th / Olivia McDivitt, December 14th / Addison McDivitt, December 27th - 919 353 3214

Like new heavy duty walker with a seat that is made for people with Parkinson's disease, it has good wheels and tires, rolls easily, fits through doors in a mobile home, and it is in A1 condition, ($1,000 retail) $250 firm – 919 343 8737

Cartier watch with case, $300 / large red leather jacket, $20 / outside grill, $20 / Kohler vanity, FREE / Even Flow stroller, $50 / top and bottom cabinets with an oak wood finish, and one has a lazy Susan, FREE - 856 899 8005 (Charles in Lemon Spring)

A small baby stroller, $10 / larger baby stroller, $20 / like new wheelchair and a chair cushion, $120 or $95 without the cushion / stair stepper exercise machine, $50 - 919 775 3987

HAPPY BIRTHDAY in memory Betsy Goins December 25th

LOOKING for a Jeep (or other truck) two seater Power Wheels for a 5 and 7 year old to cruise around in together - 919 352 8908

HAPPY BIRTHDAY Jason and Julian Barnes December 13th

HAPPY BIRTHDAY Tony Goins December 1st (Amy) I Will Always Love You in memory Donnie Campbell

YARD SALE today and Saturday (weather permitting) at 932 Clearwater Drive from 8:00 until 2:00 with a lot of Christmas items and many new and vintage Christmas decoration

Three bedroom one bath house, $1,200 per month, $1,200 deposit in the Olivia area, the house has been remodeled and it is a 19th century farmhouse – 910 303 0099

2007 Dodge Caliber with a brand new factory transmission / welder / piano / yard tools / tractor implements / push mower / burn pit / steel welding table – 910 984 6539

Broadway Randy's Points to Ponder from Here in Yonder, today's subject actor and voice actor Thurl Ravenscroft born in 1914 passing in 2005

From December 1st until the December 25th the Asbury United Methodist Church drive-through Christmas light show from 5:30 until 11:00, FREE

Update

HAPPY BIRTHDAY Quinton Dowdy December 1st / Jalil Jones December 3rd – 919 708 3953

Full-size maple headboard and bed frame, $5 - 919 774 6906

Phone Guest: Melanie Rogers, Director of Senior Services in Lee County and the Enrichment Center / Melanie tells us they have a big month of December, the newsletter is 17 pages this month and is full of all their activities / she tells us about their Angel Tree program they are taking monetary donations and nonperishable food items, and blankets / find the newsletter and learn more HERE

Song request: Thank You Lord

LOOKING for a trailer, a camper or a room to rent for $300 to $400 per month and will allow for three dogs (two small dogs and one larger dog) ASAP – 910 975 3812 (Gary)

LOOKING for Marlin .22 rifle and a 10/22 Ruger or other long rifles / LOOKING for up to four (265, 285, or 305) 15" tires for a trailer – 919 770 6922

Update

LOOKING for plus-size women's clothing / LOOKING for someone who can sew to do a job at a Swap Shop price / LOOKING for mannequins / LOOKING for an electric heater with a two settings, a 750 and 1500 watts with a fan, his current one is about one foot wide and about two feet tall / brand new 24 volt saw and drill without the battery and charger / LOOKING for 24 volt battery and charger / LOOKING for black or gray roof coating / LOOKING for non-insulated coveralls sizes 46 to 50 / LOOKING for 12 x 12 or 16 x 16 pavers / LOOKING for someone to work on a power seat on 2007 Nissan Altima - 919 200 2696

Update

2013 Ford Edge with about 200K, doesn't use a bit of oil and the seller would drive it anywhere, $5,500 firm – 910 773 0975

Hello from Roberta

HAPPY BIRTHDAY Phillip Jason Bannell December 4th (Roberta)

Indoor Craft event on Saturday from 9:00 until 4:00 at 3030 Lee Avenue in Sanford

WINNER OF A $20 GIFT CARD TO THE PIGGLY WIGGLY – John Rodney Rosser

Rose Mary from Stanley and DeWalt tool kits from 40 pieces to over 100 pieces, Case pocket knives, flashlights, country ham and cheese, honey, jams, jellies, electric and propane heaters, antifreeze and batteries, gift certificates at 305 North Main Street in Broadway – 919 258 3843

 
Emails
LOOKING for old baseball cards from 1980 or older, please reach out only by text - 814 460 8701

Three interior or exterior doors for sale 32 x 79, $100 each – 919 478 2022 (11-29)

TroyBilt generator with 5550 watts and 8550 starting watts, $450 firm / 21 hp Briggs and Stratton engine, $75 firm / tilt lawn cart with new tires and a metal tool box mounted on front, $65 – 919 499 4910 (11-28)

LOOKING for a working stove – 919 478 1824 (11-27)